Colorado Medispa
Safe, Effective Treatments for Stunning Results
Top-of-the-Line Products That Are Safe for All Skin Types
Medical Director Who Is a Double Board-Certified Doctor
Aestheticians & Laser Technicians with 10+ Years of Experience
Request a Complimentary Consultation
Enhance & Perfect Your Natural Beauty
Real Reviews from Real Patients
Get to Know Us Through Their Experiences
"Esthetician Jennifer is fantastic. She's knowledgeable about the products and my skin always looks and feels amazing after a treatment."

"Omg I L♥️VE FRAY!!! She is amazing and treats you like royalty! I felt spoiled! I have never been treated so well and I have been to several different places. Frays kindness, knowledge, Midas touch outShines every one of them"
Our MediSpa Services
At Colorado MediSpa, we offer the latest in clinical products and professional services to match each individual's needs and skin type. Working with the Albert Vein Institute, we can also help you determine if a cosmetic problem is the result of an underlying medical issue, ensuring that you get the holistic treatment that you need to not only look better, but also feel better.

For skin care, we provide a range of treatments for men and women, from facials and dermaplaning to chemical peels and microneedling. We are also proud to use world-class products from SkinCeuticals and ZO Skin Health. We can further treat fine lines and wrinkles with a wide range of injectables administered by physician assistants. If you want to reduce the appearance of veins, sun spots, redness or similar issues in your skin, we can offer targeted treatments with advanced equipment, such as the Cutera Excel V laser.

Your needs and safety always come first at Colorado MediSpa. We can tailor our services to your goals and needs. We recommend that you take advantage of a complimentary consultation, where you can meet your MediSpa team and determine the best treatment plan for you.

Here is a full list of services we offer our patients:

- Botox and sclerotherapy
- Customized facial, microdermabrasion and chemical peel
- Laser hair removal, IPL , laser genesis, co2 laser, laser vein treatment , sun spot, skin tags , cherry hemangiomas, wart removal
- Microneedling, PRP cosmetic treatment, prp hair restoration
- Products : skinceuticals ,alastin , zo skin health by dr obagi , latisse, upneeq
Skincare Treatments

Laser Services

Injectables
Over a Decade of Experience

Complimentary Consultations

State-Of-The-Art Equipment

Safe and Effective Treatments

Medical Grade Skincare Products

Serving North Colorado Springs & South Denver
Since 2009, our team of aestheticians and laser technicians have delivered safe, world-class treatments.
We also come highly recommended by our patients!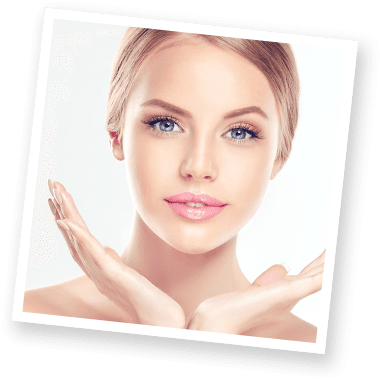 A Trusted Team of Professionals
Backed by Double Board-Certified Doctor James Albert
At the Albert Vein Institute, Dr. Albert treats countless patients with vein conditions. He soon realized that there was a continual need for cosmetic solutions in additional to medical care, such as laser treatment for spider veins. To address such needs, Colorado MediSpa was eventually founded in 2009 to provide an array of skincare services.
At Colorado MediSpa, your peace of mind and your safety are paramount. That's why our state-of-the-art facility employs dedicated specialists, equipped with advanced training and technology to provide high-level care to each patient. We stay up-to-date on the latest advances in the aesthetics industry, and we continually research products to ensure we offer our patients the best care possible.
Find out how we can help you look and feel naturally beautiful, healthy, and confident.